Be A Part of MDC 2019
Minnesota Developers Conference is a one-day conference bringing together developers from Minnesota and beyond. Featuring national and local speakers showcasing innovations in .NET, cloud, serverless, mobile, CI/CD, DevOps, JavaScript, security, agile, soft skills, and more.
Keynote Speaker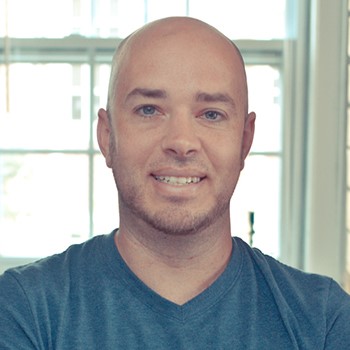 MDC is excited to announce that Burke Holland will be the keynote speaker for MDC 2019!  Burke Holland is a front-end developer working on the Azure team at Microsoft on behalf of JavaScript developers everywhere.
Burke's keynote presentation will explore how the strange and seductive pairing of Serverless and Javascript can combine seamlessly to make robust and easy-to-develop applications.
Early Bird Tickets are on sale now for just $245, our lowest price since 2014!  Get your tickets now.
You can join Burke as a speaker this year!  The Call for Speakers is open now through July 22nd.  Sign up today at https://sessionize.com/mdc/
Past Events
Sponsors
Presented By

ILM Professional Services

We build integrated web and mobile applications to solve complex business needs. From UX and technical architecture to rich front-end and sophisticated back-end development, we continually work on our mastery of cutting edge technologies. We are ILM.

Community

MN Enterprise Mobile

Led by local developers, the Minnesota Enterprise Mobile User Group is a place to come together to share knowledge, experiences, and lessons learned with the development community regarding enterprise mobile development, with a focus on mobile cross-platform application development and the Xamarin toolset. Our goal is to cover all areas of the Enterprise Mobile landscape.

Community

Twin Cities .NET User Group

The Twin Cities .NET User Group meets to discuss a wide range of topics of interest to .NET developers. Unless otherwise noted, we meet at the ILM office in Edina on the first Thursday of each month. Everyone interested in learning more about .NET-related technologies is welcome to attend.

Booth

Hazelcast

Hazelcast is the leading operational data management company which addresses the growing demand for enhanced application performance, data processing speed and scalability. Hazelcast has two products: Hazelcast IMDG, an operational, in-memory computing platform which enables enterprises to manage their data and distribute processing using in-memory storage and parallel execution to achieve breakthrough application speed and scale; and Hazelcast Jet, the ultra fast, application embeddable, Stream and Batch Processing Engine. Hazelcast is relied upon by 32 of the Fortune Global 500 including four of the world's ten largest banks, six of the world's twenty largest e-commerce companies, and four of the world's twenty largest telecommunications companies.
View All Sponsors