Be A Part of MDC 2017
Minnesota Developers Conference is a one-day conference bringing together developers from Minnesota and beyond. Featuring national and local speakers showcasing innovations in JavaScript, mobile, cloud, .NET, big data, front-end, and Internet of Things.
Keynote Speaker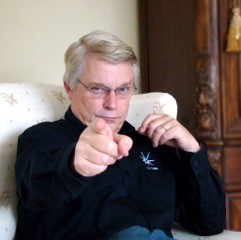 MDC is pleased to announce that Robert C. Martin, aka Uncle Bob, will be the keynote speaker for MDC 2017! Uncle Bob is well-known in the development community as a best-selling author, speaker, co-author of the Agile Manifesto, and co-founder of cleancoders.com.  
Sponsors
Presented By

ILM Professional Services

We build integrated web and mobile applications to solve complex business needs. From UX and technical architecture to rich front-end and sophisticated back-end development, we continually work on our mastery of cutting edge technologies. We are ILM.

Happy Hour Reception

Target

With a digital career at Target, you'll help transform one of the nation's most-loved brands. Develop innovative solutions, leverage cutting-edge technologies to make our platforms even better, or drive this critical work forward through marketing or project management. If you are a developer, check out CodewithTarget.com.

Booth

Amazon

Amazon relies on its technology to deliver millions of packages every day to its customers – on time, with low cost. Amazon's Middle Mile Logistics Technology builds complex software solutions that work across our vendors, fulfillment centers, sortation centers and carriers to optimize both time & cost of getting the packages delivered. Our technology is at the heart of Amazon's Logistics operations, including operating sortation technology, managing shipping docks and yards at our Fulfillment Centers, Sortation Centers and Delivery Stations worldwide, and developing complex optimization algorithms for planning long haul truck routes and execution systems providing visibility and exception management. Our services handle thousands of requests per second, make business decisions impacting billions of dollars a year, integrate with a network of small and large carriers, owner operators and drivers worldwide, manage business rules for millions of unique products, and improve ordering and delivery experience for millions of online shoppers. We leverage cutting edge technologies in big data, machine learning, NP hard optimization algorithms and operate at massive scale with high availability and low latency utilizing Amazon Web Services, the world's best cloud based technology infrastructure. Our technology is global, supporting Amazon's businesses worldwide. It is still Day 1! We have many openings for individuals to help us innovate in this space.

Booth

Horizontal Integration

Horizontal Integration offers two service lines. Our staffing agency places IT, digital and creative talent in both contract and permanent roles. Our digital agency provides digital marketing strategy and technology consulting on a project basis.

Booth

Improving

Improving is a technology management and consulting services firm deeply rooted in our commitment to establishing trust — not only with each other but with our clients, partners, communities, and others. We aspire to do this through creating transparency, delivering results, continuously improving, clarifying expectations, and keeping our commitments.

Booth

Intertech

Intertech empowers Fortune 500s, mid-sized companies and state government with innovative software solutions, process improvements, and employee software training.

Booth

RBC

RBC is one of the largest banks in the world and one of North America's leading diversified financial services companies. We provide personal and commercial banking, wealth management, insurance, investor services and capital markets products and services on a global basis. With over 80,000 full- and part-time employees, we serve more than 16 million personal, business, public sector and institutional clients through offices in the U.S., Canada and 37 other countries. Innovation is core to our thinking at RBC. We're building a digitally-enabled relationship bank that reflects our clients' expectations and preferences in the digital age. From inside-out we're changing how we work, including collaborating with a diverse set of technology partners, to quickly deliver exceptional, convenient and secure client experiences.

Booth

sdg

sdg (Solution Design Group) is an IT consulting and custom application development firm. With over 120 full-time consultants, we deliver IT solutions around Microsoft and Open Source technologies and utilize our Project Delivery Team to help round out these service offerings. sdg was named one of the Best Places to Work in the Twin Cities for the past 9 years and was voted #1 in the mid-sized company category in 2014 and 2015. In addition, sdg became 100% employee-owned at the beginning of this year – something we're pretty excited about. We have been around since 1989 and are currently located in Golden Valley, MN.

Snack Break

Octopus Deploy

Octopus is a friendly deployment automation tool for .NET developers.

Snack Break

RBA

RBA is a digital and technology consultancy with roots in strategy, design and technology. Our team of specialists help progressive companies deliver modern digital experiences backed by proven technology engineering.

Community

MN Enterprise Mobile

Led by local developers, the Minnesota Enterprise Mobile User Group is a place to come together to share knowledge, experiences, and lessons learned with the development community regarding enterprise mobile development, with a focus on mobile cross-platform application development and the Xamarin toolset. Our goal is to cover all areas of the Enterprise Mobile landscape.

Community

TechMasters

We're a group of tech types who realize that adding soft skills to our technical talents makes us more effective in our careers, businesses and the rest of our lives. We're a Chartered Affiliate of Toastmasters, International, a worldwide organization dedicated to helping its members improve their communication skills.

Community

Twin Cities .NET User Group

The Twin Cities .NET User Group meets to discuss a wide range of topics of interest to .NET developers. Unless otherwise noted, we meet at the ILM office in Edina on the first Thursday of each month. Everyone interested in learning more about .NET-related technologies is welcome to attend.
View All Sponsors